Continuous Development
The modern day DevOps model enables development and business operations teams to work together and engineers work across the application lifecycle.
Starting from feature designs for the initial Minimal Viable Product through to development and testing to deployment and Go-live (including monitoring, bug fixes and version control) DevOps Continuous Development enables all team members to stay abreast of what is happening with your web application or smartphone app.
In this DevOps model, quality assurance and security teams may become involved so that each team member works on the project as a single team.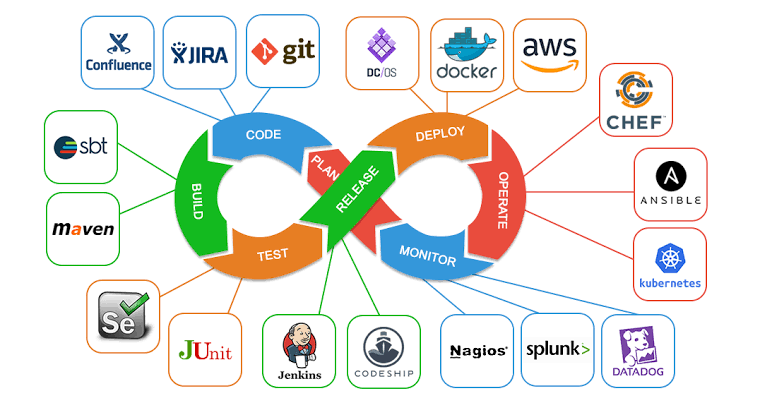 DevOps Continuous Development uses best practices and a technology stack to automate processes that are historically slow and time consuming. Engineers can accomplish tasks independently without relying on help from other teams.