AccessID Compliance Cloud
AccessID credentialing ensured that every person entering a hospital premises to perform work had the right qualifications and training as well as the correct inductions and insurances to perform work at the hospital site.
The cloud based technology system was centred around the compliance cloud which connected hospital sites to their major suppliers and the staff of those suppliers who had to come to the hospital to perform work, particularly if it was high risk work.
When workers visited the hospital site, AccessID visitor management terminals enabled every person reporting to work to sign in. Signing in meant that there was evidence of the person arriving at the site and they had to wear a badge that confirmed their identity and ensured that they had performed all the compliance checks to perform their work. When they left the site, they signed out so if there was ever a fire emergency or evacuation they would have a very good idea of who was still onsite.
Software Engineering and Programming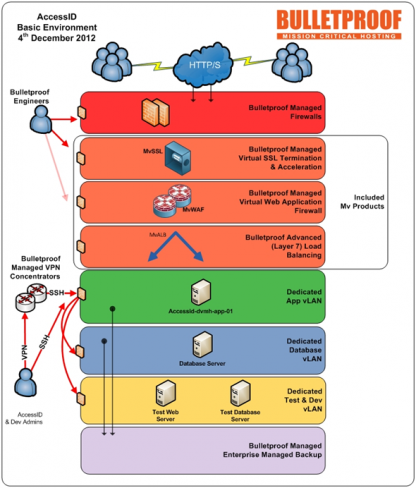 Our software engineers worked alongside interns who had graduated from programming and computer engineering degrees with the University of New South Wales. These interns went through the Career Academy Industry Connect program to get real world experience using their technical skills.
They worked on technologies as diverse as raspberry pi's (tiny site-based computing devices) to PHP and mySQL for agile website development. All code was managed in GitHub and collaboration also involved the use of Atlassian software development tools.
They also worked closely with our DevOps team who ensured our solution could be updated regularly, tested and then pushed to "live" by software programmers working remotely in different parts of Australia as well as the rest of the world.
Telemarketing and Online Sales Representatives
We had a team of telesales and sales support people working in our Chatswood office as well as Canberra, the Gold Coast and Albury NSW. These team members made contact with new and prospective clients as well as established customers who were using the system.
They plugged into our online customer support and CRM software to ensure that the business had up-to-date information about what was going on for each client at any given moment.
This was critical to the operations of the business because the software was changing rapidly and being deployed in a live environment where staff at the client organisations would need to be abreast of the changes and improvements.
Customer Service Representatives
Our Customer Service staff were there to make sure that everyone knew how to use the AccessID software system. This included management down to each individual worker who needed to perform tasks to be compliant and remain compliant with each hospitals compliance requirements.
AccessID was later changed to EzyAccess after a significant upgrade and was later sold to an Australian private equity company.